I've never been one of those "ladies who lunch" but I have to say, the imagery captivates me. I adore the idea of getting together with my best gal pals in beautiful clothing, eating dainty bites of salads and gossiping over the latest charity function I've thrown on my beautifully manicured lawns.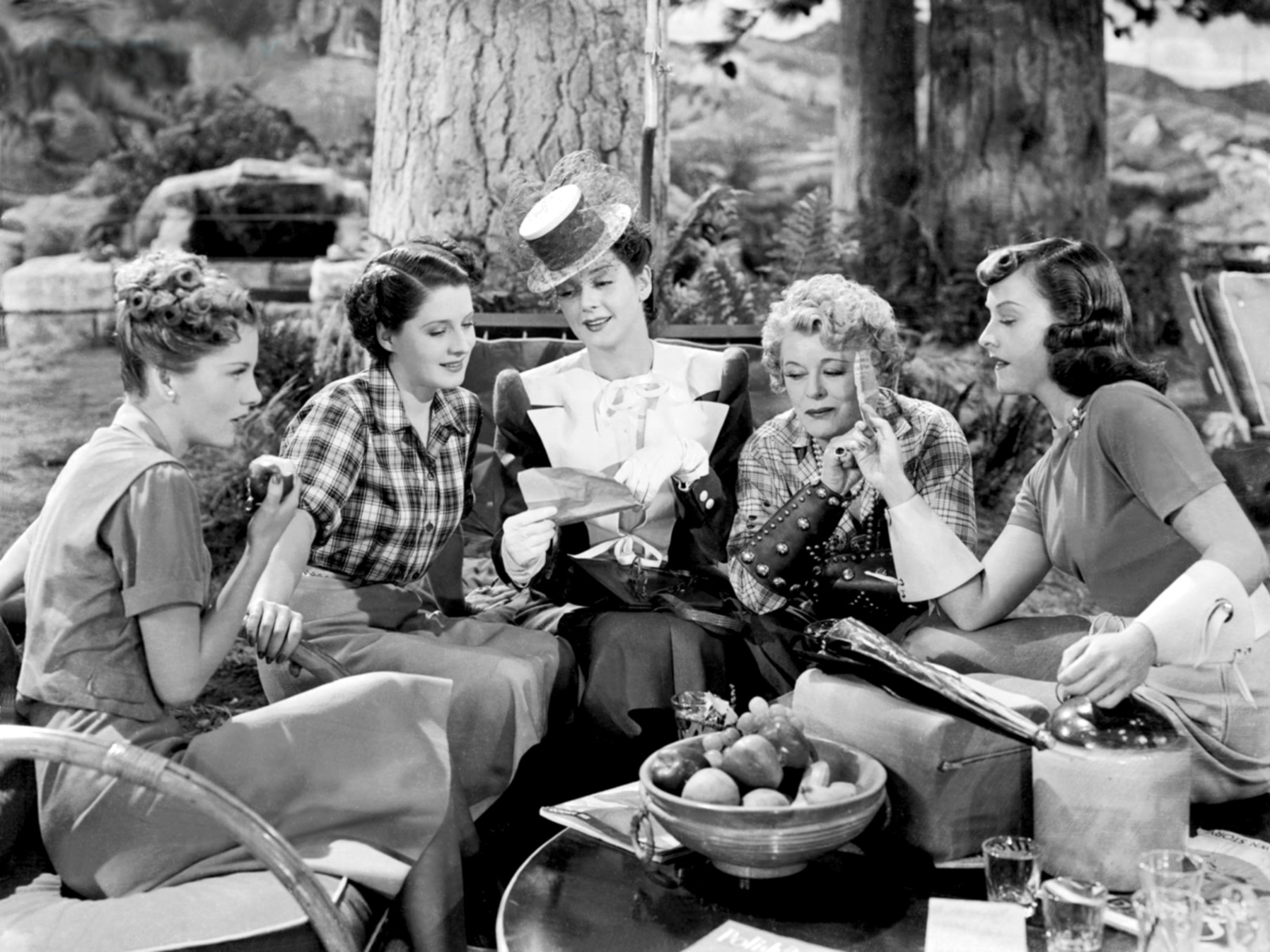 Unfortunately I have neither beautifully manicured lawns nor beautiful clothing. When my friends and I get together we are more apt to drink margaritas than eat salads, although the gossip is always there in full force. This weekend it was beautiful out. Sunny and warm, more of a summer day than even spring. We met with friends for lunch on Saturday, but lunching at McDonalds is decidedly un-"ladies who lunch."
But since when has reality ever stood in my way?
Garlic Cucumber Salad
1 cucumber, peeled and thinly sliced
1 clove of garlic, peeled
salt
2 Tbsp vinegar
1 Tbsp sugar
Place the cucumbers in a bowl and cover with water. Add the garlic and sprinkle with salt. Let stand 1 hour.
Drain the cucumbers and discard the garlic. Place the cucumbers back in the bowl.
In a small separate bowl, stir in the vinegar, sugar, and a Tablespoon of water until the sugar is dissolved. Pour over the cucumbers and stir. Salt to taste. Chill before serving.
Tangy Cucumber Salad
1 cucumber
salt
2 Tbsp greek yogurt
1 green onion, minced
juice of half a lemon
1 Tbsp vinegar
1/4 tsp dry mustard
1/2 Tbsp dill, minced
Peel the cucumber and slice thin. Spread over the bottom of a colander and sprinkle salt on top. Let them drain for 30 minutes and chill.
Blend the greek yogurt, green onion, lemon juice, vinegar, and dry mustard together. Salt to taste.
Toss the dressing with the cucumber and sprinkle with the dill. Chill before serving.